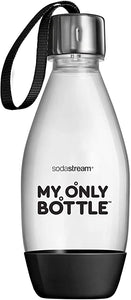 My Only Bottle brings you from your kitchen to on-the-go!
Style: 1748062440 Our first bottle designed for you to carry every where you go. The easy carry loop makes your beverage hands free, and a stylish accessory
The plastic bottle is Dishwasher-Safe and BPA-free, for easy cleaning and peace of mind.