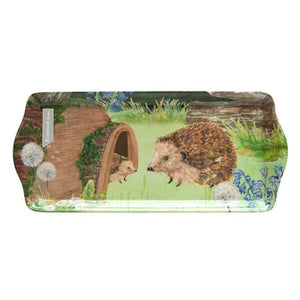 Use this Hedgehugs Rectangle Tray for carrying cups of coffee and tea or for storing bits and bobs such as keys, loose change or mobile phones.
Made from tough and resilient melamine, the easy to wipe clean surface features a delightful painting of a hedgehog coaxing its hoglet out of its home.
Size: W39cm x D18cm x H2cm.
This Hedgehugs rectangle tray can be teamed with other coordinating items in the collection to complete the Hedgehugs look.
Part of the Hedgehugs collection - a delightful range that is perfect for own use or as a gift, especially to hedgehog lovers.